One of the reasons why I chose Bryn Mawr, in the end, was for its botanic landscapes and comfortable, old spaces. From our art rooms and studios to our unique and individual dormitories, our campus architecture is unlike any I've seen before. Especially when I'm looking for a place to work or relax or channel energy, I find that there's no shortage of places where one can feel at home, enjoy the greenery, & take refuge. In honor of final exams and reflecting on the places I've explored and made soft spots for in my heart, here are some of my most-loved campus locations from my time here!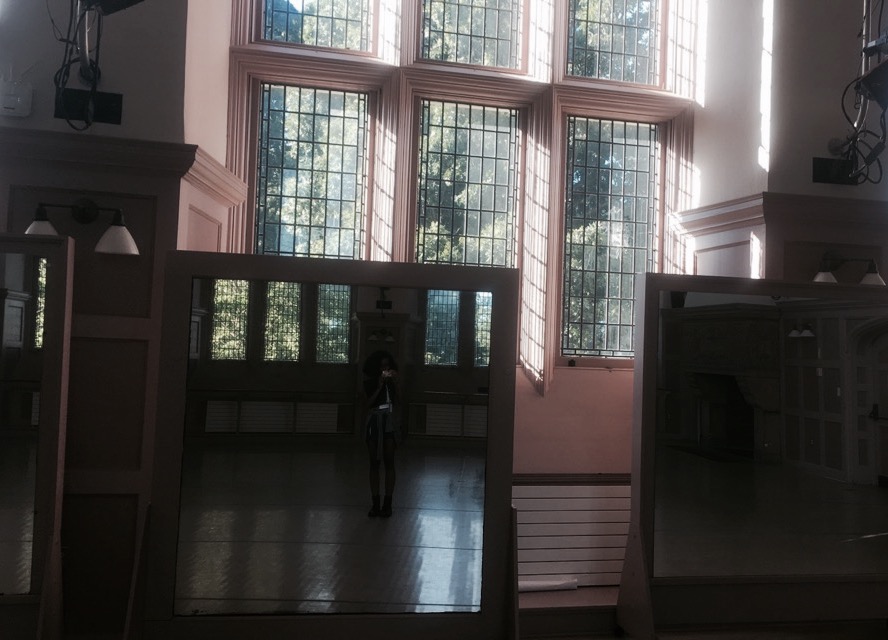 Pem Dance Studio: The dance studio in Pem Arch, adored for its rose-colored walls and lovely natural view, may be unarguably the most aesthetically sweet place on campus. Though it was one of the first places I visited, (and though I've loved it ever since), I never actually had the chance to dance there until this past month when I joined Rhythm n' Motion, the tri-college dance group created to honor and celebrate the African diaspora. I'm aware that because I'm a dancer that fact is kind of unforgivable — but I can't express how excited I am to make use of it. Loved for: the feeling of dancing, surrounded by softly-lit ambiance, when the sun sets through the windows.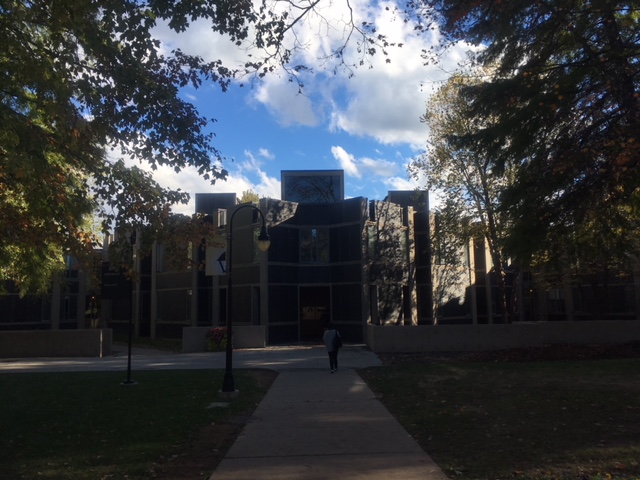 Erdman: I've noticed that people either love Erdman or hate it. Of those people, I wholeheartedly adore Erdman and would defend it to my grave. My new nine-month home both central and isolated on the edge of campus, Erdman holds a charm that goes unrecognized — from the artful exterior to the natural light that pools through huge windows. For lovers of experimental design and the ease of alone time, Erd is wheel-chair accessible on the first floor and offers a cozy living experience unlike any other at Bryn Mawr. Loved for: charming architecture / the trees and surrounding green / the obvious convenience / the single bathrooms! / the fact that I can heely on the first floor.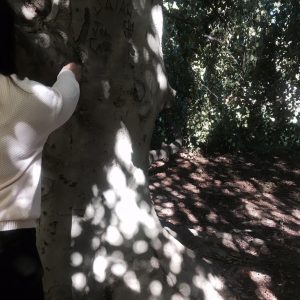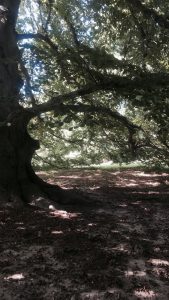 The treehouse: The setting of my blog photo! I always talk about how our campus houses some of the weirdest individualistic trees, but the treehouse was where I spent a lot of time taking photos or just hanging out when the weather was dreamy. Whether I wanted to sit among the branches or look out over the fields onto Cambrian Row, that tree on the walk from Brecon became one of my most-loved nature spots. Even if its a little creepy in the dark. Loved for: the feeling of enchantment and history that you get entering it / the names that you can find carved on the tree.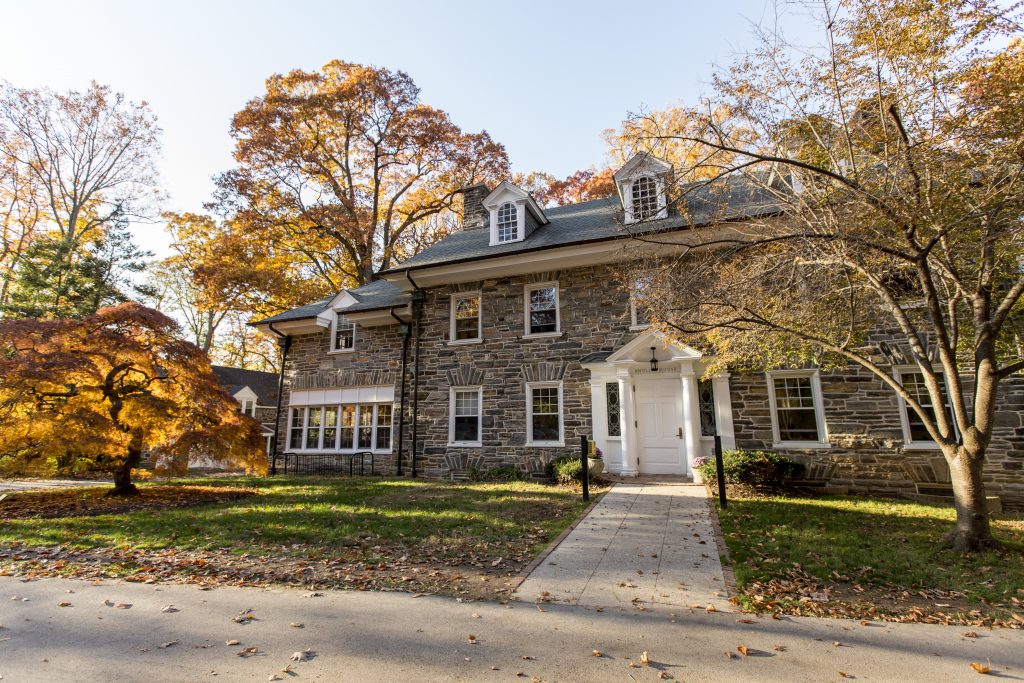 English House: I've met with some of my favorite professors in English House mostly because the English professors (in my experience) have been the ones most passionate about establishing a connection with me. In addition to office spaces that felt very lived-in and classrooms that feel open and warm, I found that English House often feels so homey that I melt a little in comfort (I tend to overshare in my conversations with professors, but in a nice way that leaves us more familiar), and I would even say enough for me to consider double majoring in English. Loved for: the fact that it's surrounded by forest / its many, characteristically rose-colored bathrooms.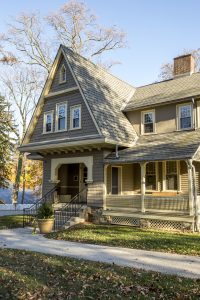 Pensby: For someone who lived in Brecon last year, there was nothing better than studying cozied up with a warm blanket or taking an air-conditioned nap away from late August heat. On Cambrian Row, Pensby houses the center for diversity and inclusion, hosting occasional workshops and conversations to enhance campus community. The building is unknown to most because of its location, but its lounges became a haven for me during exam week and moments when I especially needed a cozy, isolated space. Loved for: the plant-filled room upstairs / its faraway view of campus / the baskets of blankets that students are encouraged to use.
Honorable mentions: Arnecliffe Studio's creative energy (a neat place for intimate hangouts), Uncommon Grounds & The Lusty Cup (for comforting espresso smells and camaraderie), that lovable outside nook in Guild, the Sunken Garden (for the branches!), and Campus Center 105 (for ideas and relaxation beyond the pool table.)