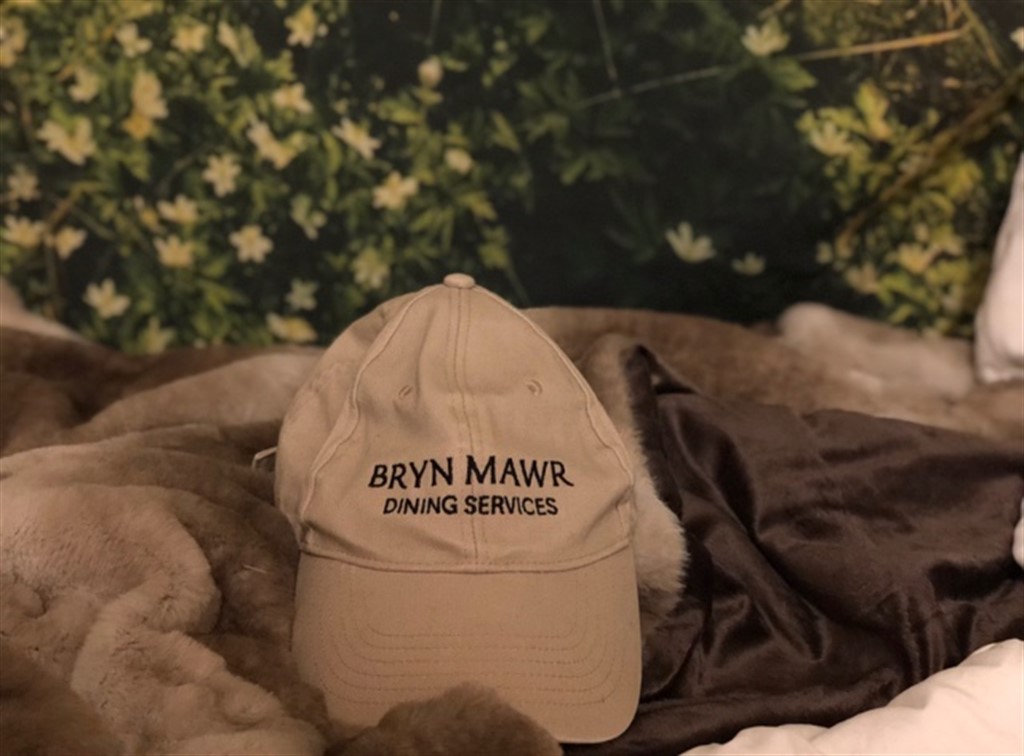 Pretty much all of the dining services jobs lend themselves to a creativity that only happens behind the scenes. From experimenting with flavors to crafting ideas from napkin notes, new drink inventions, panini combinations, and pizza concepts come out of the kitchens as often as food is served. It feels easy to imagine that dining service work is easy or less valued because it's the only job first-semester, first year students are able to be employed. But there are reasons — be it the perks, or the companionship, or the staff — why the experience of dining service makes people stay.
For me, I've been working at Uncommon Grounds since I entered my first semester here. No barista experience & a whole lot of hope landed me a chance at the job, when in my first real week here, I left my name and expression of interest with the worker at the counter. I hold a place for it in my heart because not only was it my first on-campus job and first job in general, but also because I really love the ambiance of working to music and the mundane work of opening and closing. I met my lovable hell mum, Kamara, at Uncommon when she supervised my very first closing shift in radiant afternoon light.
Taylor McClain '20 met her hell mom as an enthusiastic first-year as well, and laughs as she tells me, "most of my hell family is from Uncommon actually." After working there over the summer she has been promoted to supervisor this semester and is loving it so far. Her favorite things about working at Uncommon? Playing music, talking to our manager Lisa and cleaning the grill, which she names is something to be proud of. Missing the seniors she and I grew to love while working last year, Taylor says "working at Uncommon is amazing especially when it comes to May Day," and exchanges a look that I understand but can't for the sake of secrecy elaborate.
As of this semester, I have been splitting my hours between Uncommon & our very own local night hangout the Lusty Cup! Uncommon has the food and the camaraderie of working with people. Brewing coffee & having my own space at Lusty nourishes a different element of calmness.
To celebrate thankfulness and honor its spirit, this year (and every year) I'm thankful for dining service workers & staff and want to emphasize their invaluable place on campus! So, I made an effort to feature some student voices who contribute to the love and energy that is Bryn Mawr's dining services.
New Dorm Dining Hall (lovingly known by its old name Haffner) is where Moreen McGrath ('20) found her home upon being employed as a student worker during her first semester. My experiences of New Dorm Dining Hall are embodied in cozy exposed brick and relaxed lunches in early afternoon, where Moreen recounts gratitude for lasting friendships and admiration for full-time staff members. When asked about them specifically (I am always hearing stories about and interacting with them in small slices—Arthur has made me laugh with his humor and Theresa worked at Uncommon for a brief time on my early morning shifts), Moreen expresses, "In truth, I wholeheartedly believe that the full-time staff members are the most genuine, caring people at Bryn Mawr; we are so beyond lucky to have them… each and every member of the full-time staff sincerely cares about every student who comes through the dining halls. Arthur is undoubtedly one of the kindest, most outgoing souls you could ever hope to meet. He is always singing and dancing in an effort to bring a bit more cheer to peoples' days, and, if he sees that something is upsetting you, he is always the first to remind you how lovely you are and that he knows you'll succeed in whatever you're doing. For me, personally, Arthur was one of the first people to encourage me to apply for the supervisor position." From Theresa's love for baking and efforts to create recipes for all dietary needs, to Bryan and Sinclair's stories and cool exteriors, to the passion of countless other members of the staff, Moreen vouches for their value and caring characters.
From my room on the third floor of Erdman I can hear the full-time staff laughing and playing music in the morning. One lovable Erdman hall-mate and new sweet friend of mine, Makayla Hope Selden ('20), is a supervisor at Erdman, a geology major & a member of the rugby team on campus. When I spoke to them about their experience working in dining services and at Erdman specifically, they expressed appreciation for fellow workers and friendships:
"So I love working in Erdman for the family environment we have and the kinship I have with fellow workers. Last year I looked up to my supes for info about BMC that they just don't tell you in Customs Week™. Working in the dining hall lets me appreciate how many people have similar schedules to myself and shows me more students of BMC than I would've seen/met otherwise. I like making iced chais at Erd!! Indulge in the extensive tea selection we have!! Something people don't really think about is the dining hall stench you get hugged by by the end of a shift. Also we can't just call out of work so appreciate the work people in the dining hall do because you wouldn't eat."
Wyndham's charming energy houses visitors, caters events such as weddings and brunches, and doubles as both a restaurant and a bed and breakfast available to outside patrons. The Alumni House employs student workers like Nattalya Pacheco '18, my fellow Community Diversity Assistant and Sociology major, who tells me amid the Campus Center's late afternoon hum that she has been working at Wyndham since her first year. Among heartfelt memories reminiscing with graduated seniors in Wyndham after May Day last year, and ideas about post-grad dreams that are typical of seniors, Nattalya recounts a special love for catering weddings and working morning prep shifts to start her day. When asked about creativity, food, and staff relationships Nattalya tells me, "Sometime's we'll ask the chefs to make us fries during a shift or something… one of our new chefs makes really good grilled cheeses. The closest thing you get to cooking is a prep shift… but I enjoying working with all the full-time staff." She laughs. "They each obviously have their own personalities." 
Movements like Humanizing the Hat and events like Dining Worker Appreciation echo the idea that Makayla emphasizes in their reflection of working at Erdman, and illuminates the passion and effort that student and full-time workers alike embody.
Warmest thanks to the lovely fellow students who elected to share their experiences. <3